Thousands lie on motor cover forms, says ABI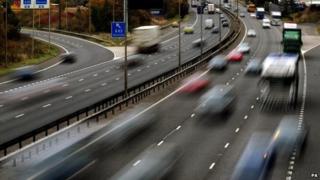 A total of 180,675 fraudulent applications for motor insurance were detected by the industry last year, a trade body has said.
The Association of British Insurers (ABI) said applicants failed to disclose full information to specific questions about their driving record.
These included previous claims and unspent convictions.
The ABI said that some had attempted the fraud in an attempt to secure cheaper motor insurance cover.
"Industry initiatives, such as the Insurance Fraud Register and the soon to be available MyLicence initiative that will address non-disclosure of motoring offences, will make it harder than ever to deceive to try and get cheaper motor cover," said Aidan Kerr, of the ABI.
The MyLicence plan is aimed at enabling the insurance industry to obtain driver information such as motoring convictions and penalty points directly from the Driver and Vehicle Licensing Agency (DVLA).
The figures have been collected for the first time as the industry meets for a conference on insurance fraud in London.
Recent figures have shown falls in motor insurance premiums. The British Insurance Brokers' Association (BIBA) reported a 5.6% fall in motor insurance costs in the second quarter of the year.
The £11bn private motor insurance market has previously been criticised by competition authorities, which described premiums as unnecessarily high and said the system was not working well for motorists.