Energy firms 'too slow' to resolve complaints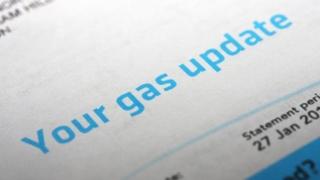 Customers with complaints about their gas or electricity service typically have to contact their supplier six times before their issue is resolved.
Regulator Ofgem said this was too many and has written to energy company bosses telling them they must improve.
The details come from a report for Ofgem which found that 57% of domestic customers who had complained were not satisfied with the response.
Companies must be speedier, communicate better and be more proactive, it said.
Ofgem's chief executive Dermot Nolan said the results of its research were "frankly awful".
He has written to the companies giving them a three-month deadline to carry out an independent audit of their complaint handling process.
Satisfaction with Npower and Scottish Power was particularly low, the regulator said.
'Welcome feedback'
Scottish Power blamed the installation of a new IT system. It said the transition had been "challenging" and that it had recruited more than 250 extra staff to deal with the problems.
"We are confident that customers will now start to see real long-term service improvements coming through. We now have the longest call centre opening hours in the industry and have also been expanding our online services," the company said in a statement.
Npower said it "welcomed the feedback", adding that it has made progress since February, when the research was carried out.
Earlier this month, Ofgem lifted a threat to ban Npower making telephone sales after the company improved its customer service and cut the number of bills being sent out late.
Ofgem said customers of small suppliers were as critical, and on some aspects more so, of the way their complaint was handled compared with customers of the six largest suppliers.
Energy UK, which represents the industry, said: "Handling complaints well is a must. Suppliers are committed to improving and a programme of change is under way."
The Ofgem warning comes the day after the Financial Conduct Authority told banks that more work needed to be done to reduce customer complaints in that sector.