Bank of England set to protect savings of up to £1m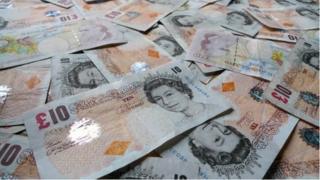 Savings of up to £1m are to be protected under new proposals from the Bank of England aimed at avoiding a Northern Rock style run on a bank.
Only money temporarily deposited in a bank, because of a house sale or an inheritance, for example, will be protected for a period of six months.
Under current rules a maximum of £85,000 is protected.
The new rules are due to come into force by July next year.
The Bank of England's Prudential Regulation Authority (PRA) is bringing in the changes to comply with a a European directive.
The PRA is also planning to create a "seamless" process of transferring accounts from a failed bank to a new account provider, so that even if a bank goes bust customers will be able to withdraw their money as usual within 24 hours.
PRA chief executive Andrew Baily said the regulations would help to ensure "a stable financial system".
"These proposals will allow customers to have continuous access to the money in their bank account," he added.
The changes aim to prevent the chaos at the start of the financial crisis, when customers queued outside Northern Rock to withdraw their money, triggering the first run on a British bank in over a hundred years.
The plans come as part of a wider reform of the financial sector aimed at ensuring retail customers' deposits are protected and kept separate from banks' investment arms by the start of 2019.
On Monday, the Bank of England said "ring-fenced" banks would need a separate chief executive and chairman.
It said financial institutions would need to submit their plans, detailing the legal and operating structure of their planned ring-fenced banks, by the end of the year.