Claims advice after BoE's payment shutdown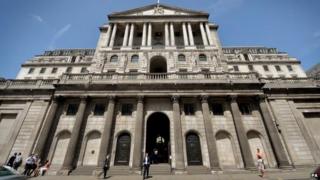 Home movers who face an extra bill owing to the payment system shutdown at the Bank of England on Monday can approach their bank for help.
The central bank's Real-Time Gross Settlement System was suspended for most of Monday after a technical fault.
The system underpins the CHAPS payments system used to transfer billions of pounds each day, so some house-buying completions were delayed.
Such delays could have led to extra costs, such as removal bills.
CHAPS said the advice for anyone affected was to approach their bank first to inquire about making a claim.
It is understood that at least one bank, RBS, used an alternative system on Monday - the Faster Payments System - to ensure that property purchases went through. Numerous smaller payments were made through this system, which was unaffected by problems at the Bank.
Various other systems, such as the one which processes direct debit payments, were also unaffected.
Investigation
Bank of England governor Mark Carney has launched "a thorough, independent review" into the problems on Monday.
"The review will cover the causes of the incident, the effectiveness of the Bank's response and the lessons learned for future contingency plans," the Bank said in a statement.
The same-day CHAPS system was unavailable for about nine hours owing to the technical issue at the Bank.
This system moves billions of pounds every day between Britain's main banks and building societies. The latest figures show that in 2013 it was used to process an average daily total of 138,000 payments with a combined value of £277bn.
It is used to move money around the financial system, mainly for very high-value payments. It is used for short-term lending between financial institutions, foreign exchange and derivative-related payments. In 2012-13 the average payment was £2.1m, but 78% of payments were below £100,000.
It is also used by solicitors for the exchange of the purchase price of a home. Consequently, some moves were delayed.
Stuart Iles, 46, had to wait in an empty home for about four hours, with his belongings in a removal van outside his new house in Burntwood, Staffordshire, before he could move in. Others were also left on tenterhooks waiting for deals to be completed before they could move.