Will policymakers 'look through' lower oil prices?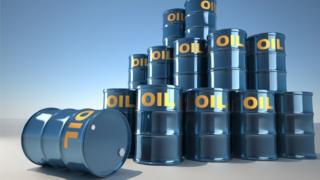 The effect of the halving of oil prices since last summer is unsurprisingly reducing headline inflation and raising the spectre of deflation - or price falls - in Europe and elsewhere.
In the UK, the Consumer Prices Index is at a joint record low of 0.5% as goods prices have fallen by 1% from a year ago while services prices rose by 2.3%.
Lower input prices as oil prices come down have contributed to slowing prices, and in particular, motor fuels have dropped by 10.5%.
But, stripping away volatile elements such as energy and food (where prices dropped by 1.9%), core inflation rose from 1.2% in November to 1.3% even as headline inflation slowed. After all, prices are rising in the largest sector of the economy, which is services.
So, whether to "look through" the deflationary impact of lower oil prices is something that monetary policymakers must decide.
In other words, is it a temporary factor that won't affect the medium-term inflation target, or are deflationary pressures sufficiently worrying that central banks should act to avert a potential Japan-like scenario of persistent price declines and economic stagnation?
With CPI hovering below 0.5% for many months, the European Central Bank will need to make that determination rather sooner than the Bank of England.
In the course of this year, many expect that even if the ECB sees that oil price fluctuations are temporary and "looks through" their impact, the weak growth of the eurozone and other factors will lead them to inject cash and buy government bonds. That is, undertake quantitative easing for the first time.
But which government bonds to buy, and from which countries? These will be other decisions to make.
Impact on trade
For energy importers such as China, oil prices have a big impact on the trade position.
China has registered a record trade surplus for 2014 of $382bn, up by 47% from 2013, so nearly doubling its surplus from the previous year.
Yet, trade growth has been weaker than targeted. The difference being that imports are a lot cheaper due to the fall in oil prices. So, imports rose by a mere 0.4% while exports grew by 6.1%.
For the year, trade growth missed the government's target of 7.5%, increasing by less than half of the desired pace at 3.4%.
But, as the world's largest trader, there was always going to be limited scope for China to gain much more global market share, especially as its largest trading partner, the EU, slows.
So, despite China importing more than the 7 million mark for the first time in terms of barrels of oil per day in December, it has a record trade surplus due to lower import values for commodities.
Worse, the RMB declined in value against the US dollar last year, which always leads to concerns over currency manipulation to gain a trade advantage.
Indeed, China's trade surplus has long been a source of friction, particularly with the US. But, if the surplus is due largely to oil prices, then it becomes less of a political football. But, will policymakers see past the headline figure?
So, a lot depends on oil prices. Worryingly, if oil and other commodity prices continue to be volatile, then that makes it harder to "look through" to see the underlying fundamental drivers that should determine policy.