IFS spells out general election choice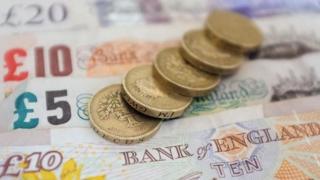 The IFS's Green Budget starkly illustrates the central economic choice facing voters in May: bigger cuts with a Tory or Tory-led government; higher public sector debt with a Labour one.
The contest stems from their differing approaches to balancing the books: the Tories want an overall surplus by 2018 and surpluses thereafter in all "normal" years; Labour wants balance only on the current budget - that's day-to-day spending, excluding investment - by 2020. On the IFS's calculations, that means the Tories would have to make cuts to departmental spending after 2015-16 of 6.7% or almost £25bn, versus just 1.4% or just over £5bn for Labour (and 2.1% for the Liberal Democrats).
To be clear, the Tory cuts are less than implied by the recent Autumn Statement, which is significantly more hairshirt than necessitated by George Osborne's fiscal rule.
So, to state the obvious, there would be a markedly smaller squeeze on public services under Labour.
But this is not a free economic lunch.
The IFS calculates that continuing with the Tories' fiscal approach in the 2020s would see the national debt fall by 19 percentage points of GDP, compared with a much smaller 9 percentage point fall under Labour.
And if you believe that the risk of another global economic shock similar in magnitude to the one of 2007-8 is non-negligible, then reducing the national debt - currently a high 80% of GDP or national income - would provide an important cushion for Britain.
In other words, the IFS has provided a useful numerical way of understanding Tories' and Labour's conflicting economic visions - which is essentially that the Conservatives believe the imperative is to cut debt and the size of the state, whereas Labour wants potentially bigger budgets for building roads, rail and schools, and for funding the police and prisons (both parties promise to protect spending on health, education and overseas aid).
PS: The IFS provides another yardstick for Conservative public-sector shrinkage. It says if a Tory government were to implement the spending cuts implied by the last Autumn Statement, that would see fewer people working in the public sector than at any time since 1971.