Npower worst for customer complaints in 2014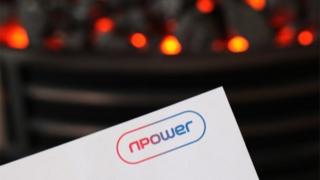 More than a quarter of all Npower domestic customers complained to the company last year, according to figures from the energy regulator Ofgem.
The company received 1.48 million complaints in 2014, amounting to 28,000 for every 100,000 accounts - 28%.
That was the highest proportion of any of the "big six" energy suppliers in the UK.
An Npower spokesman said: "We have been working hard to improve our overall customer service."
Even so, the complaint rate was up from 2013 when it stood at 25,100 per 100,000 customers.
British Gas, the UK's largest energy supplier, received most customer complaints in total at 1.7 million. But that represented 11.5% of its customer base, a lower proportion than Npower.
Npower has been the most complained-about energy company in the UK for several years.
However, when it came to resolving complaints the company performed much better.
It sorted out 29,000 complaints per 100,000 customers last year, more than the number it received as it dealt with some of the backlog from the previous year.
That clear-up rate was the best among the big six suppliers.
"A recent survey by the complaints resolution body Ombudsman Services stated that energy complaints only make up 11% of all grievances they receive," said Npower.
Poor service
Npower customers have suffered from poor service for several years.
In 2011, the firm was fined £2m by Ofgem for mishandling customer complaints, while British Gas was fined £2.5m for the same problem.
The next year Ofgem issued a general warning to all energy suppliers telling them that the information their customers needed to make a complaint should not be buried on their websites.
In 2013, a new computer billing system started causing problems at Npower. At one point nearly 300,000 bills were being sent out late every month.
By mid-2014 the regulator threatened to ban Npower from taking on new customers via its telephone sales force until it could prove it was sending out bills on time.
The company avoided having its business curtailed when it finally improved its billing procedures.
But it was still forced to concede that anyone who received a bill that was more than 12 months late would not have to pay it, if the fault lay with the company.