Zynga shares plunge 10% on widening losses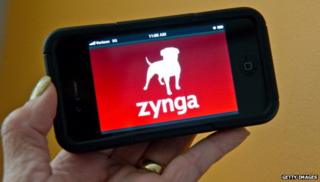 Shares in Farmville-maker Zynga have plunged over 10% in after-hours trading after the company reported widening losses as it struggles to continue to attract users to its games.
Zynga said it lost $45m (£29m) in the fourth quarter, a 79% increase from the same period a year earlier.
It also said it would close its China studio, resulting in the loss of 71 jobs.
Chief executive Don Mattrick said 2014 was a "year of progress".
The company has struggled as releases such as "New Words with Friends" failed to excite gamers, and traffic from ally Facebook plunged as consumers moved to mobile games.
Zynga said it planned to release six to 10 new games in the "highest monetising, evergreen mobile categories" in 2015 to attract more gamers.