UK trade deficit narrows in January on oil price falls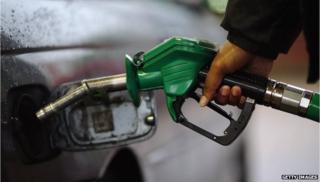 The UK trade deficit has narrowed to £616m in January from a five-year high of £2.1bn in December, latest figures from the Office for National Statistics have revealed.
Imports decreased by £2.5bn from December 2014, the largest monthly decrease since July 2006.
The large decrease in imports was mainly due to a £1.3bn fall in the imports of fuels, specifically oil.
Imports of oil were £2.2bn in January, their lowest level since May 2009.
Excluding the impact of falling oil prices on the trade deficit, which also led to a decline of UK fuel exports, the balance of trade in goods excluding oil also narrowed to a deficit of £7.8bn.
That was the lowest monthly deficit in goods since June 2013.
The UK's goods trade deficit with the 28 EU nations narrowed slightly to £6.67bn.
The pound was ahead against the dollar after the ONS data announcement, with sterling strengthening by 0.44% against the greenback.