Bank customers unaware of account switching, says FCA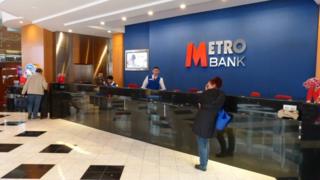 Consumers are unaware - and lack confidence - in the seven-day service for switching bank accounts, the regulator has found.
The Financial Conduct Authority (FCA) said the service was likely to have a limited impact, unless more was done to publicise it.
The FCA suggested that banks do more to raise awareness, through marketing campaigns.
In total, 1.64m people have switched current accounts since September 2013.
However, the number of people moving accounts has never recovered since peaking in November 2013.
In that month 105,802 people switched - compared to 91,615 in February this year.
"More needs to be done to raise awareness of the tools which already exist to enable customers to move around," said Christopher Woolard, director of strategy and competition at the FCA.
The FCA also said that it would be easier for people to switch accounts if they could keep their existing account numbers.
The industry has been working on the feasibility of "portable" bank accounts for some time, but there is no indication of when that might be possible.
However, the FCA said that the switching service was working well for those consumers who had used it.
The industry said it would be making further improvements to the switching service, to make it more attractive.
The Payments Council, which runs the service, said there would also be further advertising campaigns to raise awareness, and confidence.
Five banks now offer cash incentives of up to £150 to get consumers to move their accounts.