Just Eat serves up strong performance in 2014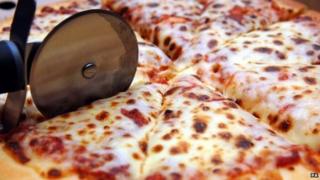 Online takeaway service Just Eat has seen revenues rocket after it processed £1bn worth of orders last year.
Revenues rose 62% to £157m, and it said it had tie-ups with 45,700 restaurants.
The firm, whose market listing last year marked the biggest technology float on the London market for eight years, also raised its sales expectations for the current year to just over £200m.
"It's been another excellent year," said Just Eat boss David Buttress.
The firm, which makes money from commissions charged to restaurants on the value of orders placed through its website, said it now had 8.1 million active users, up 37% on 2013.
It said the popularity of mobiles for placing orders had increased and now accounted for 61% of all orders.
Just Eat's biggest market is in the UK, but it said it now wanted to build up its position in France, Brazil and Spain where it said online ordering was still at an early stage.
"Going into 2015, Just Eat is in a very strong position," added Mr Buttress.
Its shares rose almost 3% after the announcement to 373.9p, well above the 260p the shares floated at last April.