Afren notifies Serious Fraud Office over expenses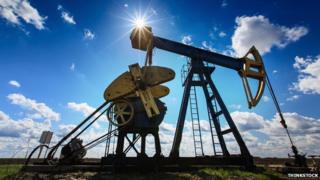 Oil producer Afren has notified the Serious Fraud Office after a review of its compliance procedures found concerns over expenses payments.
Afren said the concerns related to someone it hired in 2012 and "the payment of certain travel and accommodation expenses".
The concerns were discovered by law firm Willkie Farr & Gallagher, brought in to review compliance procedures.
Afren is currently seeking $200m (£134m) from some of its bondholders.
It said it had made the announcement as part of the conditions of the funding.
"The company has taken steps to halt its previous practices in relation to such expenses payments," Afren said in a statement.
In October, Afren dismissed both its chief executive and chief operating officer and two of its associate directors following the discovery of unauthorised payments to senior executives.
The firm has also been hit by a significant reduction in oil reserves at its Barda Rash field in Kurdistan, as well as the sharp fall in the oil price.
As a result, the firm has had to seek fresh financing, saying earlier this month that a deal with bondholders to help fund the business would sharply reduce shareholders' stake in the business.
The former FTSE 250 firm has seen its shares collapse over the past year, falling more than 95%.