Jury clears Kleiner firm of gender bias in Pao case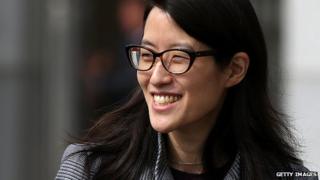 A jury has ruled a prestigious venture capital firm did not discriminate against a female employee in a case that highlighted working conditions for women in California's Silicon Valley.
The jury reached the verdict in a suit filed by Ellen Pao against Kleiner Perkins Caufield & Byers.
It decided gender was not the reason Kleiner did not promote her.
Ms Pao's lawyers said she was not promoted because the firm used different standards to judge women.
The controversial court case between Ms Pao - now boss of community site Reddit - and Kleiner Perkins Caulfield and Byers, had been in court session for the last few weeks.