The politics of zero-hours contracts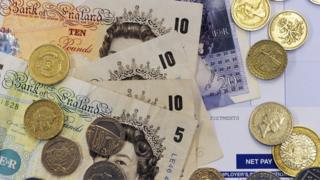 Labour have today proposed that people working on zero-hours contracts should be able to convert those contracts into a regular job after three months.
The proposal has been condemned by three employer organisations - the CBI, the Institute of Directors and the manufacturers' trade body, the EEF.
In any election campaign the importance of individual issues gets magnified.
Sometimes more heat than light is generated in the accompanying debates.
The latest Office for National Statistics data suggest that, as of October-December 2014, there were 697,000 people whose main job was a zero-hours contract.
That represents 2.3% of all people in work.
The proportion of workers who report being on a zero-hours contract has risen from 1.9% in the same period the year before.
But the ONS emphasises that one has to be careful when describing this reported rise, as they say the number of people who report themselves as being on a zero-hours contract "depends on whether or not they recognise this term".
It may be that increasing media reporting of zero-hours work is behind some of the rise.
What can be said, is that zero-hours contracts are a relatively small feature of the UK labour market.
So, while this debate matters hugely to the 697,000 people working on them - or the employers that make use of them - tighter regulation of such contracts, by itself, would not have a huge impact on the UK's economic outlook.
I think the best way to make sense of the row is as a proxy debate on a wider issue - and one that does have macroeconomic consequences: "How flexible should the UK labour market be?"
This is an important debate and one that involves trade-offs which neither side really likes to acknowledge.
According to the international economic think tank the OECD, the UK has one of the least regulated and most flexible labour markets in the world.
The politics of debating the labour market now feel very familiar, the coalition parties emphasise the very strong growth in UK employment since the crisis, while Labour point to the fall in real wages (earnings adjusted for inflation).
Political choice
To a large extent these numbers are simply the counterpart to the UK's weak productivity since the crisis.
ONS figures out today reveal an almost biblical seven lean years of weak productivity - a performance without precedent in the post-War era.
Weak productivity has meant that more workers are required to produce a given level of economic output and hence employment has been higher.
And yet this has also meant that employers have less room to raise wages without hitting their profit margins.
Had the UK labour market been less flexible through the crisis, these numbers could well look different.
In a more rigidly-regulated labour market - as in much of Europe - then, all things being equal, one might expect to see stronger wage growth and weaker employment.
The UK's very flexible labour market - of which zero-hours contracts are a part - has generally meant that unemployment has been lower.
But there has been a trade-off in terms of weaker earnings growth.
That's the trade-off which neither side in this debate ever really likes to acknowledge.
Ultimately the level of labour market regulation is a political choice and a political choice which affects real outcomes in terms of the number of jobs and the level of wages.
Productivity growth and a strong macroeconomic background can ease the terms of this trade-off but they can't ultimately abolish it.