Telegraph chief Seiken steps down after 18 months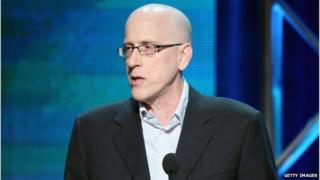 The editor-in-chief of Telegraph Media Group, Jason Seiken, is stepping down.
His departure comes after accusations from former commentator Peter Oborne that there was not enough coverage of the HSBC tax scandal in the newspaper due to commercial interests. Mr Oborne quit as he made his complaint.
The paper said Mr Oborne's allegations were "full of inaccuracy and innuendo".
Mr Seiken has spent just a year and a half in the role.
He joined the Telegraph group from US television channel PBS in 2013.
"I'm proud of how the Telegraph has become a digital leader," he said in a statement.
Chris Evans will remain as editor of The Daily Telegraph and director of content, the statement added.
Mr Oborne called for an independent review of the newspaper's guidelines following its coverage of the HSBC tax scandal.