Bank of England in flexibility plan for credit unions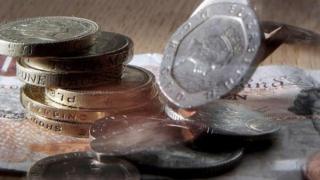 Credit unions should be given more flexibility to operate, allowing them to offer a broader range of financial services, the Bank of England says.
The Bank's Prudential Regulation Authority (PRA) has proposed changes to the "rigid restrictions" that are set for all credit unions.
This could allow the boards of some of the bigger unions more control over how they serve local communities.
These institutions have been backed as alternatives to payday lenders.
Church groups, particularly, have suggested that these unions could compete with, and reduce the market share of, payday lenders.
There are nearly 400 credit unions in the UK, aimed at helping the least well-off in their communities to save money and, if needed, take out manageable loans.
Their success remains limited. Only 2% of the adult population in the UK are members of a credit union, whereas in the US, they are used by 46% of consumers.
"These changes will introduce a more risk-based and flexible regime for credit unions, with prudential standards that reflect the diverse business models they now operate. The new rules will raise standards where required," said Andrew Bailey, head of the PRA.
A key aim of the PRA's proposals is to give consumers confidence that they will not lose their money if a credit union fails.
Under the plans, deposits would be limited to £85,000 per person - the same level as the Financial Services Compensation Scheme, a safety net that guarantees savings will be returned to the customer if a bank, building society or credit union fails.