Fraud fighters targeted by scams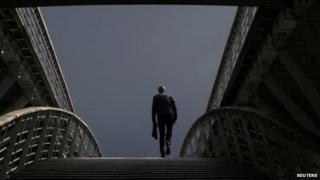 Con-artists are targeting exhibitors at a conference attended by the very people who tackle scams and fraud.
Some exhibitors at the Chartered Trading Standards Institute (CTSI) conference in Bournemouth have reported being approached.
Organisers say this is a sign of the lengths to which con-artists will go to try to make money.
One unauthorised exhibitor list ties legitimate businesses into paying an expensive bill.
Letters are sent to businesses asking for information. When that is submitted, the organisations are hit with a bill for €1,271 (£904) a year for the next three years.
"Scammers will use any means possible to deceive consumers and honest businesses," said a CTSI spokeswoman.
The conference is highlighting ways in which professionals and the public can be more conscious of the threat from con-artists. Some estimate the total cost of mass-marketed scams as £5bn, with only 5% ever reported.
The conference includes the launch of Scam Awareness Month to get this message out across the UK.
"The aim of the month-long campaign is to educate citizens on how to avoid falling victim to these sinister schemes and where to report these fraudsters," the spokeswoman said.