FTSE 100 up strongly on mining shares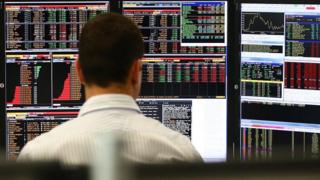 (Close): Shares in London posted healthy gains, with the FTSE 100 up 1.6% by the close of the trading session.
Mining shares boosted the market - Anglo American rose 12% and Glencore added 5%.
A 1.4% rise in crude oil prices boosted shares in BP which rose 3% and Royal Dutch Shell which rose 2.8%.
Premier Foods, which is listed on the Smallcap index, jumped 7% after US firm McCormick raised its bid.
The new bid for Mr Kipling maker Premier Foods was worth 65p per share.
"We see 65p as a good compromise price, allowing Premier's management to highlight the extra value it has extracted from McCormick, whilst also offering shareholders the opportunity of a cash exit today at a reasonably full... valuation," analysts at Shore Capital said.
A speech made by the chief of the US Federal Reserve, Janet Yellen, on Tuesday has helped boost the markets.
She said the Fed should "proceed cautiously" before raising interest rates.
"Global economic growth is spluttering and the idea that we'll see another rate hike from the Fed in the short term is being kicked into the long grass," Tony Cross, market analyst at Trustnet Direct, said in a research note.
Those comments weakened the dollar which, in turn, lifted the price of oil and commodities.
North Sea Brent Crude rose 1.4% to $39.68 per barrel. Oil was also boosted by a report showing that stocks of US crude rose less than expected last week.