Shares in Mitsubishi Motors drop further ahead of earnings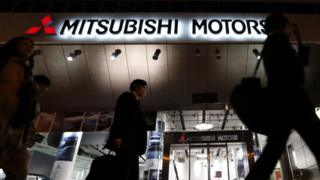 Shares in embattled Mitsubishi Motors continued their slide, ahead of earnings due out later on Wednesday.
Mitsubishi Motors shares fell 2.8% during the session.
The company's share price has tumbled by more than 50% since it last week admitted to rigging its fuel efficiency tests.
Japan's benchmark Nikkei 225 index shed 0.4%, closing at 17,290.49 ahead of a key US interest rate decision.
Investors are looking at a policy meeting of the US Federal Reserve later in the day, in which the central bank is expected to hold rates steady.
In China, the mainland benchmark Shanghai Composite closed down 11.03 points at 2,953.67, while Hong Kong's Hang Seng ended 0.2% lower at 21,361.60.
In Australia, Sydney's ASX 200 followed the region's trend, falling 0.6% to 5,187.71.
South Korea's Kospi finished flat at 2,015.40.