Outsourcer Capita leads London shares higher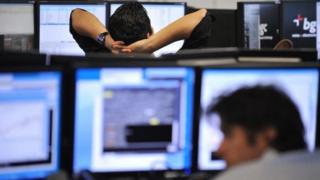 (Close): London's FTSE 100 rose sharply at the open, dropped back at lunch time and then steadily climbed for the rest of the trading day.
The day started with good results from budget airline easyJet (up 2.7%) and support services group Capita which closed up 5.3%.
The FTSE 100 ended up 41.84 points at 6,156.65.
Official trade figures, showing the biggest gap in eight years, failed to dampen any spirits.
General optimism over Greece's reform programme and the chances of debt relief being approved by eurozone countries continued to underpin the market.
Barclays shares were up up by more than 3%, and Standard Chartered up 3.8%. Both banks have been reluctant to do business with Iran in the face of UN sanctions.
But US Secretary of State John Kerry said on Tuesday: "European banks, as long as it's not a designated entity, are absolutely free to open accounts for Iran, trade, exchange money, facilitate a legitimate business agreement, bankroll it, lend money - all those things are absolutely open."
Mining stocks stayed volatile. On Monday Anglo American lost 13.8%. On Tuesday the shares recovered 4.7%.
On the currency markets, the pound rose 0.3% against the dollar to $1.4452 and rose 0.3% against the euro to €1.2695.