Pound and FTSE 100 head higher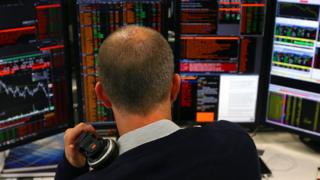 (Close): The FTSE 100 rose, with shares in Kingfisher up after "solid" first-quarter sales, while the pound jumped after the latest EU referendum poll.
At close, the FTSE 100 index was up 82.83 points at 6,219.26.
Screwfix and B&Q owner Kingfisher rose 3.5% after it reported an increase in first-quarter sales to £2.7bn.
Kingfisher said it had seen a "solid" start to the year with like-for-like sales up 3.6%, with Screwfix sales up 16.2%.
In the UK and Ireland sales rose 6.2%, helped by a 16.2% jump at Screwfix.
However, in France, where its brands include Castorama and Brico Depot, like-for-like sales edged up just 0.2%.
In the FTSE 250, shares in Entertainment One - the firm behind the Peppa Pig children's TV series - fell 0.33% despite it reporting a 9% rise in full-year profits £48m.
On the currency markets, the pound rose sharply after a poll in the Daily Telegraph suggested the "Remain" camp was well ahead of the "Leave" campaign ahead of the EU referendum.
Sterling continued to gain as Bank of England governor Mark Carney appeared before the Treasury select committee.
The pound was up by 0.95% against the dollar at $1.4622, and rose by 1.6% against the euro to €1.3116.