National Grid 'should be broken up'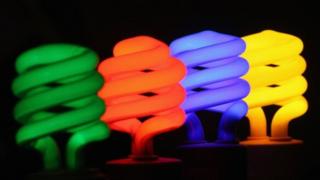 The UK's energy system needs major reform, with the National Grid replaced by a US-style independent operator, a committee of MPs has said.
National Grid, which owns and operates the UK's gas and electricity networks, faces "conflicts of interest", said the Energy and Climate Change Committee.
Despite its "technical expertise", it should be broken up, the MPs said.
But National Grid said there was "little evidence" that switching to the US system would bring any benefits.
The committee said that the change was necessary because more power was being generated by regional networks, making energy flows more complicated.
The committee complained of "legislative and regulatory inertia" and said small-scale generators, such as solar power producers, faced problems in connecting to the grid.
"The UK needs clean, renewable power, but it won't be built if it's too costly or difficult for generators to connect to the electricity grid," said committee chairman Angus MacNeil.
"Distribution networks have been overwhelmed at times by the challenge of integrating small-scale renewables."
The Independent System Operator (ISO) system advocated by the committee is used in the US. An ISO oversees the electrical power system in one or more states. The committee would like to see it adopted for energy transmission at a national level, while regional operators would control power flows locally.
"The Independent System Operator model has worked in the USA. It is time for it to be brought to these shores," said Mr MacNeil.
National Grid, a private company listed on the London Stock Exchange, rejected the committee's findings.
"There is little evidence that an Independent System Operator model would provide any benefits that would justify the cost to households, potential disruption to much of the energy sector, and the risks to security of supply such uncertainty could create," a spokeswoman said.