UK borrowing falls to lowest level since 2008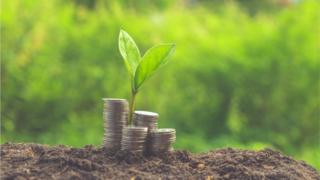 The UK government borrowed £25.6bn in the three months to the end of June, £2.3bn less than it did during the same period last year, and the lowest level since 2008.
However the total amount owed continued to rise, reaching £1,621bn.
That amounts to 84% of the value generated by the UK economy - otherwise known as gross domestic product (GDP).
The measurement, which includes some forecasting, does not reflect the impact of the Brexit vote on 23 June.
The monthly borrowing figure for June was £7.8bn
---
Analysis
By Andy Verity, economics correspondent
The government continues to spend more than its income - as it has done every year since 2002.
For the month of June, though, the overspend - also known as the Budget deficit - was less than expected. As a result the amount the government had to borrow to plug the gap dropped to £7.8bn - a lot lower than the £9.3bn economists had expected.
The new chancellor, Philip Hammond, seized on the news as reassuring evidence of the underlying strength of the economy:
"Ahead of the referendum monthly borrowing continued to fall, with the deficit in June the lowest it has been since 2007," he said.
"As our economy now adjusts to reflect the referendum decision it is clear we will do so from a position of economic strength."
The figures only cover one week of our new, post-Brexit economy. But the Bank of England, IMF and others said before the referendum that the economy was already slowing down because of uncertainty ahead of the vote.
In the first three months of the financial year, the income central government gets from taxes was up 3.3%. From VAT to income tax, receipts were up, with notable increases in stamp duty, up 15%, and national insurance, up 8.6%.
The research firm Capital Economics points out that while borrowing fell more than economists expected, it was still down just 8.3%.
At the last Budget, the Office for Budget Responsibility forecast it would fall by as much as a quarter. So the government is off course to hit the previous chancellor's goal for the year of borrowing no more than £55bn.
With income from tax receipts rising quickly, the puzzle becomes why the gap between income and spending isn't closing faster.
The answer, of course, is that spending is not actually being cut.
Spending by central government departments is down in the first three months of the year by 0.5% - partly because of lower contributions to the EU. And the government saved £100m because it is even cheaper for it to borrow money and service debt than it was last year.
But that was more than offset by increases in spending on welfare, notably, state pension payments, and capital expenditure.
---