Nintendo posts loss on stronger yen and weaker Wii U sales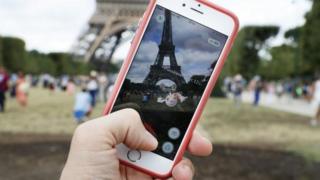 Nintendo has reported an operating loss in the first quarter, hurt by slumping sales of the Wii U console and a stronger yen.
The delayed launch of a Pokemon Go accessory has curbed its prospects.
This may lead investors to rethink bets that sales from the runaway success of Pokemon Go will bolster the company for the rest of the year.
The company recorded an operating loss of 5.1bn yen ($48m; £36m) for the April-June quarter.
A stronger yen cuts the value of income earned abroad.
Global sales of Wii U consoles were at 220,000, a 53% fall on a year-on-year basis, the company said. Software sales were at 4.68 million units, a 3% fall on the previous year, the company said.
Nintendo shares have soared by around 50% since smartphone game Pokemon Go was released three weeks ago.
But Nintendo has kept its forecast for operating profits in the year to March unchanged, predicting a rise of 37% to 45bn yen.
Pokemon Go was developed by US firm Niantic and last week Nintendo said profits from licensing and fees would have a limited impact on its earnings.
Separately, Nintendo said Pokemon Go Plus, an accessory for the mobile game, would be launched in September instead of at the end of this month as originally planned.