FTSE 100 rises 40 points to 6,869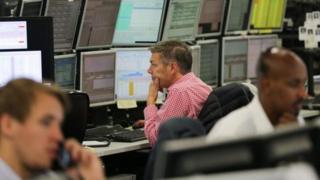 (Close): The FTSE-100 index rose by 40 points on Tuesday to close at 6,869.
Shares in Anglo American were the biggest gainers, rising by 5% to end the day at 876p, with shares in another mining firm, BHP Billiton, also up by 4.4% at 1,079.
But two leading housebuilders also enjoyed continued big increases in their market value.
Shares in the housebuilder Barratt closed 5% higher at 486p, and shares in Persimmon rose by 4% to 1,870p.
Persimmon said customer interest since the Brexit vote had been "robust".
On the foreign exchanges, the pound was up slightly at $1.318, and was also up a little at €1.165.