Vauxhall: Union calls for support to protect jobs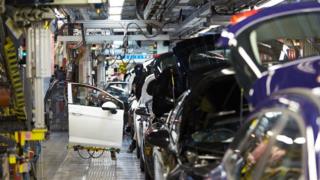 The government should give "a clear signal" that it will support the automotive industry through Brexit to protect jobs at Vauxhall's Ellesmere Port plant, the Unite union says.
The union is calling for reassurance from the plant's French owners, PSA Group, that they will continue to invest in the facility.
But Unite said the government also needed to provide more certainty.
PSA Group has announced 400 job losses in Ellesmere Port due to falling sales.
"We ask that ministers give PSA and other manufacturers a clear signal that government will do all it needs to do to support this crucial sector through the Brexit process," said Unite general secretary Len McCluskey.
Unite described the job losses as a "major blow" and another "huge loss" to the economy in the north of the UK, coming just days after BAE Systems announced it was cutting nearly 2,000 jobs, predominantly at sites in Yorkshire and Lancashire.
The union said it was seeking high level meetings with the UK government and PSA executives to discuss the future of the Ellesmere Port plant, which makes Vauxhall's Astra models.
Announcing the job losses, PSA Group, which owns the Peugeot, Citroen and Opel brands, said that manufacturing costs at Ellesmere were higher than other "benchmark plants" in the group.
Ellesmere Port will move staff from two production shifts to one in early 2018.
Vauxhall employs about 4,500 people in the UK, with about 1,800 at Ellesmere Port. The company also has a factory at Luton, which makes vans.
When PSA bought Vauxhall from General Motors earlier this year, UK Prime Minister Theresa May personally sought assurances from the French company's chief executive that investment in the UK plants would be maintained.
But last month, Mr Tavares said it was hard to decide upon the group's strategy for Vauxhall given a lack of clarity over the UK's plans to leave the European Union.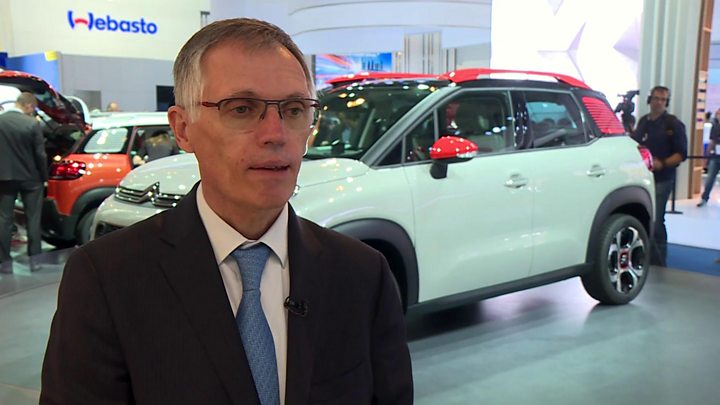 However, a Vauxhall spokesman said the move from two shifts to one was nothing to do with Brexit uncertainty, but was about maintaining competitiveness in a changing industry.
He pointed out that sales of so-called sports utility vehicles (SUVs) have grown rapidly across Europe, while the type of five-door estates and saloons made at Ellesmere Port have fallen.