Has Trump kept his campaign promises?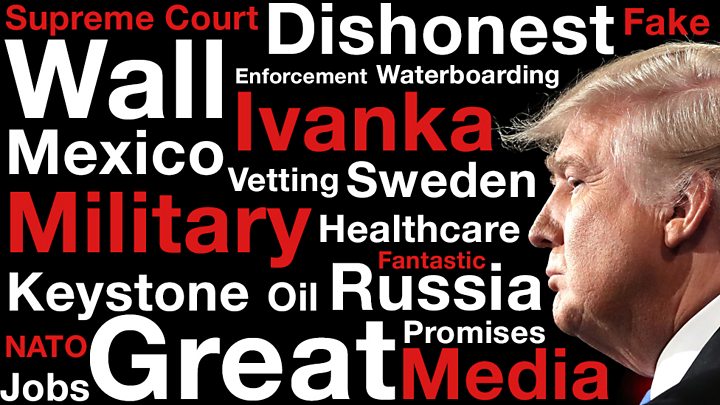 Determining a presidency's success by inspecting its "first hundred days" is a bit of an artificial construct. If humans were born with 12 fingers, then perhaps we'd be evaluating presidents based on their first 144 days instead. If the Earth rotated a bit more slowly, then presidents would have more time to notch accomplishments.
Then again, 100 days is plenty of time to get a rough handle on the shape and thrust of a presidency - and to evaluate what kind of progress a leader has made toward fulfilling campaign promises.
The first 100 days of Donald Trump's presidency have been anything but boring or slow, but how much of it was sound and fury and how much entailed real action?
Here's a quick review of some of the peaks and valleys.
---
The wall
Let's start with the wall - not the president's only promise, but certainly one of his oldest, most high-profile ones. Candidate Trump constantly spoke of the great wall that he plans to build along the US-Mexico border at his campaign rallies, and the crowd roared in agreement when he said Mexico would pay for the project.