Will Trumpcare's unpopularity be fatal?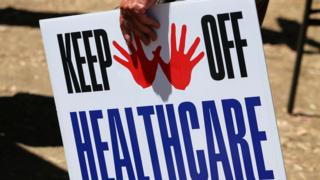 The latest round of polling, which shows approval numbers for the Senate healthcare reform legislation hovering in the mid-teens, is 50 shades of bad for Republicans.
They're about to head home for a week-long Fourth of July recess, and between parades and pie-eating contests, they'll likely hear from constituents, few of whom will have nice things to say.
Republicans are caught in a political pincer not unlike the one Barack Obama and Democrats faced during the Affordable Care Act battle of 2009.
Back then, conservatives viewed Obamacare as an unacceptable government takeover of the US health system.
Meanwhile, some on the left disapproved because they thought the efforts didn't go far enough. They wanted full-out socialised medicine, instead of market-based insurance reform.