Holyrood 2016: Results, rethinks and reappraisal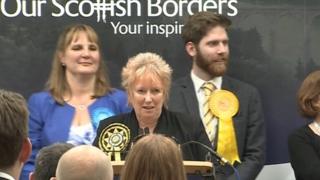 07:50 The final constituency is in - and it goes to the SNP. But still the firm forecast is that they will fall short of an overall majority. Very good result for them, nevertheless, bearing in mind that voting system is designed to constrain majorities of seats on popular minorities.
---
06:29 - Kezia Dugdale, returned as a Lothian list Labour member, says that steering clear of the constitution in this election cost her party votes.
She says they tried to move on.
---
05:52 - The Lib Dem peer Jeremy Purvis says Labour may now be in terminal decline in Scotland.
Catherine Stihler, Labour MEP, says she completely and utterly disagrees. She says Labour will hold SNP to account over public services.
---
Read full article Holyrood 2016: Results, rethinks and reappraisal