Fiscal framework: Clock ticks on doing a deal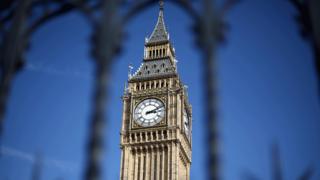 According to David Mundell, the gap between the UK and Scottish governments on the subject of future spending amounts to a "molehill" - by comparison, that is, with the tax powers on offer.
Pursued by the wicked media, Mr Mundell declined to quantify the size of said molehill. However, he gave us to understand that it was small.
By contrast, the verdict from Scottish Ministers might be, to misquote Winston Churchill, "some mole, some hill." (See the great man's Ottawa speech from 1941.)
Mr Mundell said he would not outline the dimensions of said earthly eruption because that would be to enter into a "running commentary" upon the detail of the talks. Which would be wrong.
His news briefing, by contrast, was dealing with very general matters. Which was entirely fine. Certainly, with me. (Actually, I would like the running commentary too - but one step at a time.)
Read full article Fiscal framework: Clock ticks on doing a deal