Holyrood 2016: Results, rethinks and reappraisal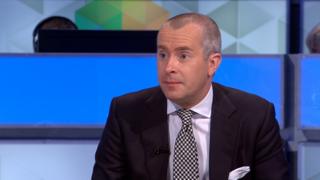 05:52 - The Lib Dem peer Jeremy Purvis says Labour may now be in terminal decline in Scotland.
Catherine Stihler, Labour MEP, says she completely and utterly disagrees. She says Labour will hold SNP to account over public services.
---
04:59 - Nicola Sturgeon, returned as MSP for Glasgow Southside, says she will govern in the interests of all in Scotland.
Offers to govern with courage, confidence and imagination. In keeping with her approach during the campaign, no overt mention of independence.
---
04:48 - Very good result for Labour in Edinburgh Southern. Bucks the trend - as Edinburgh South did last year in the UK General Election.
Read full article Holyrood 2016: Results, rethinks and reappraisal