Labour cards on table in constitutional debate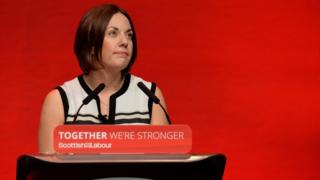 My history teacher at school was fond of quoting a song lyric which, as I recall, went as follows:
We don't want to fight but by Jingo if we do,
We've got the ships, we've got the men, we've got the money too.
It was, he informed us, the origin of the sentiment of Jingoism which stirred or appalled opinion in the 19th century, according to taste and inclination.
The words came into my head as I listened to Kezia Dugdale deliver her speech to Scottish Labour's annual conference in Perth. Not that Ms Dugdale is remotely jingoistic. Or militaristic.
Read full article Labour cards on table in constitutional debate