When worlds collide and upset the path of order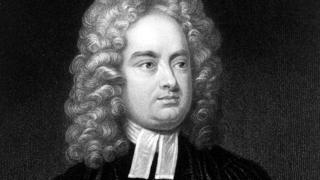 Argument persists to this day over the import of Jonathan Swift's poem "The Lady's Dressing Room".
To qualify that comment, argument persists in very limited, literary circles. I still recall one of my English tutors at St Andrews repeating lines from the poem with evident, ironic relish. Ok, one notorious line in particular.
I hold to the view that Dean Swift was seeking to contrast raw physical reality and human shortcomings with absolute ideals. (Human, note, not solely female. As is evident from his other work.) That, in short, he meant, mostly, well.
He meant to explain, rather than repel. As he did in Gulliver - think Book Four and the Yahoos - and in essays like A Modest Proposal, however shocking the content.
In much the same way - although generally without such extremes - contemporary politicians seek to pursue the path of order as they tiptoe through the by-ways of flawed humanity.
Read full article When worlds collide and upset the path of order