Holyrood 2016: Talking balls in the Borders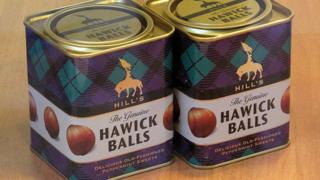 Ask my family. Mundane life, commonly, leaves me baffled. I could tell you the Liberal majority in 1906 but struggle to identify the price of milk.
But it is not often, in truth, that I suffer from confectionery confusion. I am generally pretty sharp on the subject of sweeties.
On traversing the Borders, however, I mangled my local delicacies. My head bows slightly as I confess that I muddled Hawick Balls with Jeddart Snails.
I know, I know, the shame. They are entirely distinct, one from each other. Yet I, fool that I am, contrived to inquire after Balls in Jedburgh.
Enough, Brian. I relate this tale of sweetmeats partly to whet your appetite but largely to emphasise that the constituency of Ettrick, Roxburgh and Berwickshire comprises a series of clear, proud communities, interspersed by vast tracts of land.
Somewhat neglected
Read full article Holyrood 2016: Talking balls in the Borders