Initial reaction and the price of fish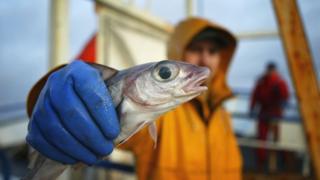 Nicola Sturgeon appeared to be assailed on all sides during parliamentary questions today.
Firstly, she seemed to have a slight cough. Nothing serious. Just the sort of delicate ahem delivered by Jeeves when seeking to attract the attention of the young master. (Yes, I've been re-reading Wodehouse. Again.)
Secondly, she suffered from what is euphemistically called friendly fire.
Her esteemed deputy, John Swinney, is occasionally given to heckling rival parties. It is not unknown for him to become a little enthused during this process.
Today, he indulged his passion for chiding opponents just as the FM was trying to listen to a question from Patrick Harvie.