Brexit and parliamentary power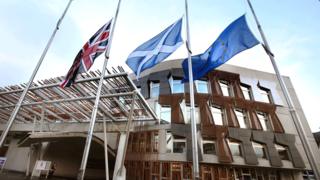 As mischievous politicians occasionally note, I have been covering Scottish politics for a wee while now. For example, I well remember the agonised discourse over "entrenchment" in the cross-party Constitutional Convention which paved the way to devolution.
The debate then centred upon the question of whether the Scottish Parliament, once established, could be protected against the potential depredations of a future UK administration which might be inimical to devolved power. Could it be saved from abolition?
I freely confess that I always believed that debate was futile. Westminster remains sovereign. One Parliament cannot bind its successors. So "entrenchment" was never, seriously, a runner, at least not in statutory terms.
In practice, the Conventioneers ended up suggesting that there be a declaration from political leaders that they wouldn't scrap the Scottish Parliament. Even this device, as I recall, was quietly forgotten.
Which brings us to the Sewel Convention. Whereby it is agreed that Westminster will not customarily legislate or intervene in issues which are the devolved domain of Holyrood.