PM assured over Brexit - but questions remain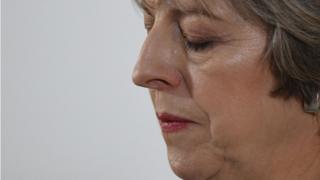 It was, all in all, an assured performance by the prime minister. She looked and sounded confident as she delivered her Plan for Britain, as she stated her objectives for the Brexit negotiations.
From those who harbour potential worries - such as business or the unions - there has been a degree of grudging respect, allied to lingering anxieties.
At least, such comments conceded, Theresa May had now set out to remove some of the Brexit detritus and to clarify the UK government's position.
Business, in particular, dislikes uncertainty. Presented with a firm declaration that the UK is leaving the single market, the business instinct will now be to seek to gain the best deal from alternative arrangements.
So there will be more than a few cheers for the PM's delivery, determination and detail. However, it might be thought appropriate to note the ironies and even potential contradictions intrinsic to the PM's speech.
Read full article PM assured over Brexit - but questions remain