China's 'new normal' - a bit too much like the old normal
29 December 2015

From the section

China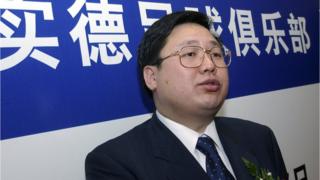 The ashes were delivered within two days of the death. No autopsy for the 44-year-old tycoon whose flamboyant career had culminated in a spectacular political scandal and corruption trial.
But Xu Ming was due for release within months and he had recently told friends he was in excellent condition. So when the man who knew so much about the murky connections between China's political and business elite suddenly died of a reported heart attack on a prison toilet, rumours swirled.
News of his death was suppressed in official media. But on social media, another billionaire commented.
"In the eyes of a government official, we are nothing but a cockroach. If he wants to kill you, he can; if he wants to keep you alive, he can."
2015 was a year in which many of China's high profile businesspeople might have agreed that they enjoyed the trappings of power and wealth only at the whim of the authorities.
Read full article China's 'new normal' - a bit too much like the old normal