Could China's Trump tactics actually be working?
24 February 2017

From the section

China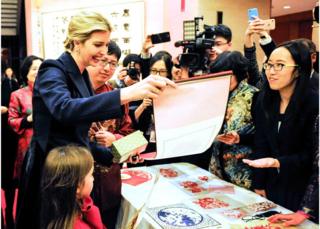 It's been a month and adjusting to Donald Trump as US president has been an enormous challenge for China, as for many around the world.
He arrived in office full of provocative and unpredictable messaging on China, but Beijing needs American goodwill, markets and technology to build what it calls its "comprehensive strength".
That a functioning relationship with the United States is a core strategic interest for China may seem obvious, but it bears repeating.
For the time being at least Mr Trump seems to have stopped insulting and threatening China - despite repeating on Friday that he thought they were "grand champions at manipulation of currency". Key players in Mr Trump's administration are now making nice on the telephone.
So what were China's tactics and how did it make them work?
1. Cultivate family, cultivate friends
Read full article Could China's Trump tactics actually be working?