One man's surprising defiance on Chinese legal rights
1 January 2017

From the section

China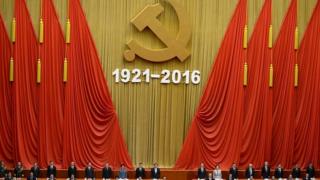 The year 2016 has been another grim year for those campaigning for human rights in China.
On freedom of speech, religious expression, trades unions and a host of other issues, China's one-party state continues to punish those who try to insist on their constitutional rights.
Meanwhile, through propaganda and censorship it works hard to nurture an unquestioning herd mentality and to discourage any exploration of individual values. But even in this unpromising landscape, defiance takes root in unlikely corners.
'Miscarriage of justice'
We were in the private dining room of a showy restaurant and the boss was already slurring his words. A large man with a level gaze, he'd finished one bottle of fine French wine and was moving on to a second.
As he lit a cigarette, two glasses went over like nine pins, one splashing red wine across the table and the other smashing on to the floor.
Read full article One man's surprising defiance on Chinese legal rights