China watches Greece with dismay, patience and cunning
30 June 2015

From the section

China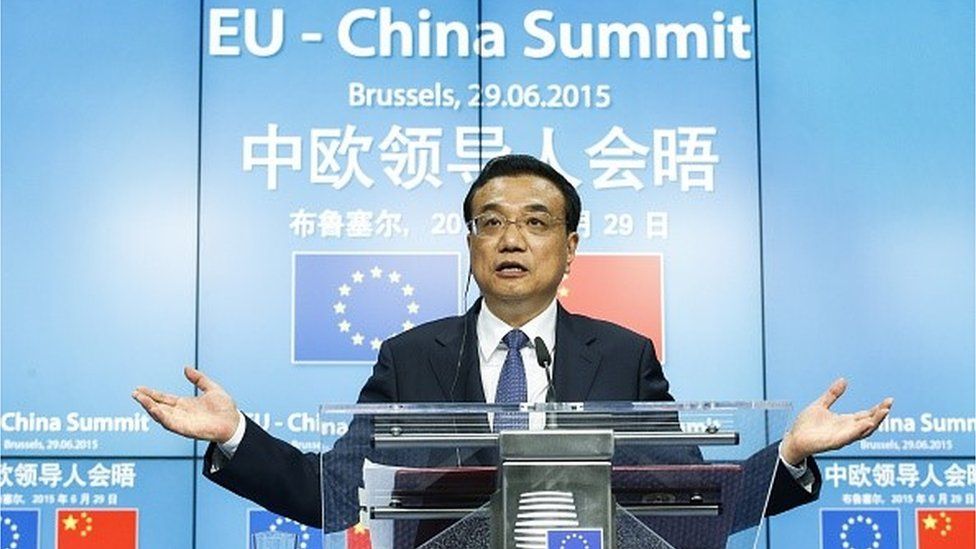 Last year he visited Athens, this year Brussels. The European Union is China's largest trading partner and Premier Li Keqiang comes twice a year.
On this occasion, he started in Brussels with the annual China-EU summit with official visits to Belgium and France tacked on.
The timing could be better.
At the European Commission, his host President Jean Claude Juncker was distracted from the impeccable choreography of a China summit by the gathering storm in Greece, as banks barred their doors, ATM queues stretched and betting shops stopped offering odds on the prospect of a Greek exit from the euro.
"China is ready to play a constructive role," said the Chinese premier when asked about Greece at a news conference in Brussels.
Read full article China watches Greece with dismay, patience and cunning