The week in Westminster: a half-term report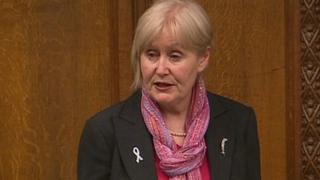 It is one of the unwritten rules of covering parliament that the week before any recess tends to be busier than most.
This week has confirmed the rule. Monday's lengthy House of Lords debate on the Trade Union Bill was enlivened by the leak of a letter from Skills Minister Nick Boles admitting that the UK government's legal advice on its continuing argument with the Welsh government was "very weak".
Labour peers didn't push their amendments to a vote but anyone reading the Boles letter would probably deduce that a ministerial climbdown is on the way, particularly on the "check-off" system under which employers deduct system union membership dues from union members' salaries and pass them to the unions.
I spent most of Tuesday on the fall-out from Monday night's Parliamentary Labour Party meeting, and Madeleine Moon's "Oh dear, oh dear, omg, oh dear" tweet about Emily Thornberry's performance at the PLP. David Cameron found it so amusing he used it as ammunition during prime minister's questions on Wednesday.
The UK government's decision to review the Swansea tidal lagoon proposal made headlines on Wednesday too. Energy Minister Lord Bourne announced the review - less than two years after tweeting: "Very useful mtg on Swansea Tidal Lagoon. It will be good news for Swansea, Wales and UK - glimpse of cleaner, brighter future. #SwanseaLagoon".
Read full article The week in Westminster: a half-term report