Government rejects call to drop tax referendum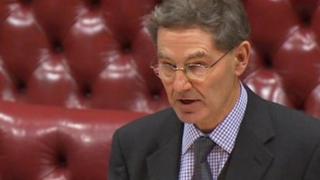 The unelected members of the House of Lords like nothing better than discussing elections.
Perhaps it brings back happier memories for those who have previously stood for election before being ennobled.
Welsh Liberal Democrat Lady Humphreys used question time today to raise an issue on many a voter's minds: when will the new ballot papers naming the top four candidates on Welsh assembly regional lists be revealed? (A Liberal Democrat amendment to the Wales Act 2014 will mean voters discover the names of some of those seeking election, even if they can only vote for a party in that part of the election).
Government whip Viscount Younger of Leckie told her the details of how this would be achieved would be laid before parliament later this autumn.
Her question sparked a mini-debate on Welsh legislation past, present and future. Another Lib Dem, Lord Thomas of Gresford, asked for the requirement to hold a referendum before the Welsh government can vary income tax rates to be dropped.
Read full article Government rejects call to drop tax referendum