Manifestos past and present: What to look out for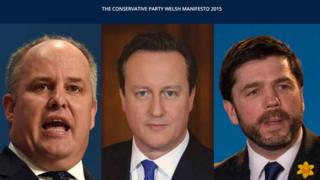 One of the many treats of a snap election - only seven weeks to go, folks - is that I get the chance to re-read manifestos from two years ago. I do this so you don't have to.
The Brexit vote means that many of the pledges then - membership of the single market, anyone? - are no longer worth the paper they were written on.
But other (as yet undelivered) commitments are worth re-visiting as we anticipate the arrival of the 2017 documents.
Shall we start with the Barnett formula, that spending mechanism that oppositions often promise to scrap but governments somehow find indispensable?
Labour said it would "ensure that Wales continues to benefit through the Barnett formula and the addition of a funding floor". It also promised to "strengthen devolution once again, guaranteeing fair funding for Wales, as well as powers over policing, energy, transport and elections."
Read full article Manifestos past and present: What to look out for