Birmingham researchers build a new test for prostate cancer
15 April 2016

From the section

England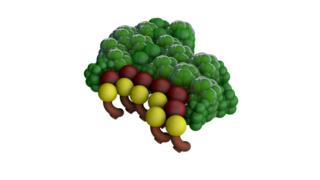 If you have any doubts or worries about your prostate, then it's important to go to your doctor and get tested.
The good news is that there's a simple blood test that can be carried out before anything more invasive is done. The bad news is the test is, as one cancer survivor told me, a bit "rubbish".
The problem is, the existing test can miss the signs of cancer in about a quarter of patients, meaning it's not detected until much later.
Sometimes the test returns a false positive, which means enduring procedures like a biopsy only to find out there was no need for them.
At the University of Birmingham, chemical engineers and chemists have been working on a new test. It would be much more accurate and could potentially be turned into tests for other cancers, and even diseases like Alzheimer's.
Not sensitive enough
Read full article Birmingham researchers build a new test for prostate cancer