Bird flu doesn't care about borders even if we do
27 February 2017

From the section

England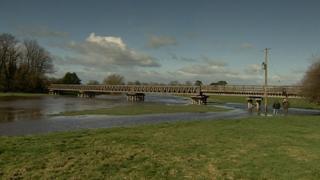 New rules to tackle bird flu are coming into force this week. But radically different approaches on either side of the English Welsh border are causing confusion.
In England there is currently a blanket ban on letting all domestic birds outside.
This rule applies from the largest commercial poultry unit through to a small flock of hens in someone's back garden.
On the last day of February that will change and the government is introducing "High Risk Areas" (HRAs) for bird flu.
Inside these areas the rules will remain in force and birds must stay inside. Outside the HRA owners can chose to let their birds out if they take certain precautions.
High Risk Areas
Read full article Bird flu doesn't care about borders even if we do