A breakthrough blood test for serious brain injuries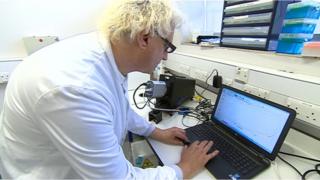 Injuries to the brain are impossible to detect at the scene of an accident.
The end result is either a waste of resources, as patients are sent for expensive and unnecessary scans.
Or worse, the full extent of the injury doesn't become apparent until hours later, often with fatal results.
That was exactly what happened in the tragic case of actor Natasha Richardson.
In 2009 she fell while skiing and initially laughed the incident off and refused any medical treatment.
Read full article A breakthrough blood test for serious brain injuries