Stay still or search? Finding a lost friend in a crowd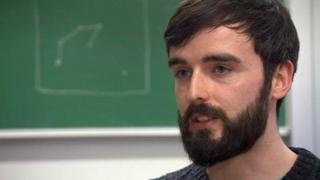 This is the season to lose friends in a crowd.
Be it the Boxing Day sales or a new year's party then the chances are you'll turn your back for a second and people just wander off.
So what's the optimum strategy for finding your friends or family in as short a time as possible?
Should you stay put and wait for them to find you or head off and hope to track them down yourself?
Fortunately statistician Nathan Cunningham, from the University of Warwick, has been crunching the numbers.
Read full article Stay still or search? Finding a lost friend in a crowd