Arrests 'big step' in chimp trade battle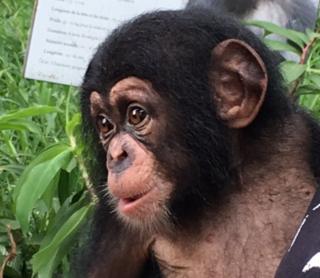 A series of dramatic arrests of notorious wildlife traffickers is being hailed as "one big step" against the illegal trade in baby chimpanzees.
Last weekend one of the most prolific animal dealers in West Africa was found and detained in Guinea.
Prior to the arrest, he had been on the run for four years.
This followed the arrest last month of the dealer's father who was regarded as the key figure in a vast smuggling network spanning the region.
And only a few months ago a year-long BBC News investigation led to the arrests of two traffickers, Ibrahima Traore and his uncle Mohamed, in neighbouring Ivory Coast.