'More hot summers' for parts of UK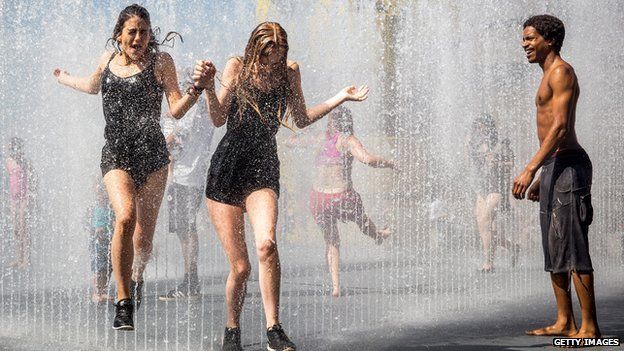 Scorching summers such as the one in 2003 look set to become more common in England and Wales, a study suggests.
And devastating rains such as in Britain's worst winter in 2013-14 may be less likely in the decades ahead.
Work by the Met Office has calculated the odds of particular weather scenarios striking in future years.
The computer simulations-based study, in journal Nature Climate Change, finds that milder winters and drier summers will also become more likely.
The work draws on a major analysis, known as UKCP09, released back in 2009 which offered projections of the future British climate divided into 30-year periods.