Should we pay more for the NHS?
19 September 2016

From the section

England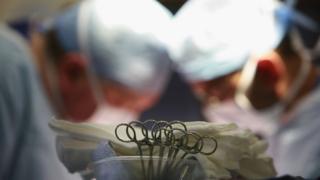 Should we pay a little more in taxes for the sake of the NHS?
It's a question increasingly being asked by mainstream politicians, with two of the East's MPs arguing that it's time we face facts and realise that the NHS needs more money.
The Liberal Democrat health spokesman and Norfolk MP Norman Lamb told his party's conference that the service was facing "a real and overwhelming crisis".
Then he and the Suffolk Conservative MP Dan Poulter, a former health minister colleague from the days of the coalition, joined with Labour's Liz Kendall to launch a cross party "honest debate" on the issue.
"Our NHS and care system is struggling to maintain high standards of patient care under current funding plans," said Mr Poulter.