The budget for the East
22 March 2015

From the section

England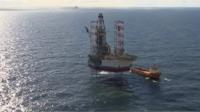 The oil industry in the East and Cambridgeshire's councils are the region's main beneficiaries from the coalition's last budget.
The budget's headlines were changes to personal tax allowances and the freeze in fuel duty, which should mean more money in our pockets, but there was an assortment of measures affecting the East.
The energy industry here gave a guarded welcome to moves by the Chancellor to cut tax for the oil and gas industry. It's been reeling since the price of oil slumped.
The halving of the oil price since last summer has affected this region.
Scores of companies based in Great Yarmouth, Lowestoft and elsewhere provide products and services to oil companies further north. Contracts have been deferred, causing uncertainty.