London attack: Who was Khalid Masood?
26 March 2017

From the section

UK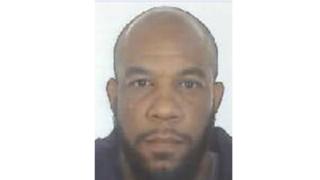 The man police say was responsible for the Westminster attack has been formally identified as 52-year-old Khalid Masood.
He had at least three children.
The Metropolitan Police says he was born as Adrian Russell Ajao - but the story appears to be more confusing still, because of a string of alternative names or aliases he used.
He was entered onto the birth registry in the Dartford district of Kent as Adrian Russell Elms, in the weeks after he was born on Christmas Day 1964.
Elms was his mother's maiden name, but two years after he was born she married a man with the name Ajao.