Secret trial: One off - or the first of many?
10 February 2016

From the section

UK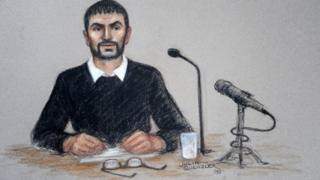 BREAKING: Reporter can't tell you what's happened.
Possibly the worst headline I've ever written. But before I'm accused of completely failing to perform basic contractual duties, allow me to explain why those seven words are rather important.
Since 2013, the BBC and almost every other leading news organisation in the UK has been locked in a bizarre battle to tell you the truth about Erol Incedal.
"Who he?" I hear you ask. He's a student from London who was accused of preparing some kind of major terrorism plan. And then after two trials he was found not guilty of that allegation. But I can't tell you why.
The prosecution of Erol Incedal has been, without a shadow of a doubt, the strangest criminal trial that those of us who report on the law have ever seen.
Read full article Secret trial: One off - or the first of many?