Jock Shock
19 September 2016

From the section

Scotland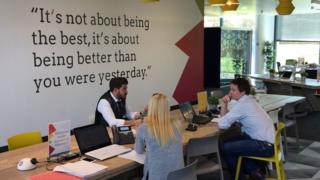 What does Scotland's economy most need at the moment? A great big shock, suggests Robert Crawford, former chief executive of Scottish Enterprise.
It is 13 years since he quit the top position in developing Scotland's economy, scunnered by the attacks on his organisation and him personally.
Now, with the perspective of also having run an English development agency, and while chairman of the Economic Development Association Scotland, he issues a warning that the challenge facing the Scottish economy is far greater than any of our policy-makers seem to appreciate.
And Brexit might be just the jolt that is needed.
I heard from him in the making of a radio documentary about "Start-up Scotland". With radio producer Dave Howard, I set out to find out what has happened to the Business Birthrate Strategy.