The Purpose: SNP's economic record at 10 years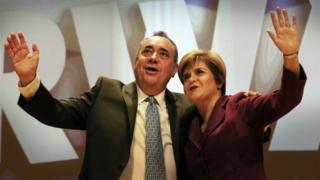 It was Friday 4 May 2007, at 5.20pm, when the Scottish parliamentary result for the Highlands and Islands result was finalised. David Thompson filled the last vacant seat. The SNP had one more MSP than Labour.
On that tiny margin, Alex Salmond built a minority administration. Ten years later, and now dominant in Scottish politics, how does the Scottish National Party's economic record look?
I've been asking that question for a forthcoming book of essays: 'The Nation Changed? The SNP and Scotland 10 Years On'. This is a shortened version.
---
For eight years of a new devolved parliament, the economy had been a problem for the Scottish National Party.
Without government experience, the party was perceived as untested and risky. Little of the business community was on board. And the economy was changing. Scotland had moved on from a narrative of post-industrial collapse.
Read full article The Purpose: SNP's economic record at 10 years