A man with a plan, and ruthless truth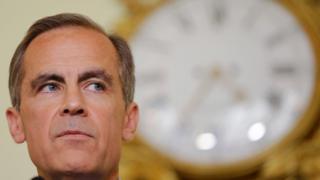 The Bank of England behaves a bit like a religious order. To show just how much it's on top of things, its most senior cleric intones in a sort of obscure economic theology.
Uncertainty, points out Mark Carney in his latest speech, can "weigh on employment and aggregate demand, creating disinflationary pressures, while the freeze in resource reallocation can hold back productivity and aggregate supply, creating inflationary pressures".
The flow of this technocratic monologue is helped, at least for the reader, with no fewer than 13 charts.
This was a carefully calibrated contribution to discussion of where the British economy is going next, and what can be done to absorb the shock of the referendum rather than use policy to amplify it.
Mr Carney's calm Canadian tones are meant to reassure. Even if you don't know what he's on about, you should get the impression of a serious man for serious times.