Rigging the frigates?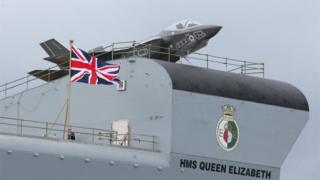 Strike brigades. Lightning and Typhoon squadrons. Poseidon surveillance. Hunter Killer submarines.
There's more.....
This Strategic Defence and Security Review (SDSR) can be made to sound terrifically exciting, in a Commando magazine way.
It points towards mighty aircraft carrier battle groups bristling with fire-power and lethal force projection, capable of delivering ferocious counter-punch around the globe, backed up through cyberspace and outer space.
We're talking rapid deployment (though, er, that'll be ready in about 10 years time).