Scotland's economy: Mind the gap
19 January 2017

From the section

Scotland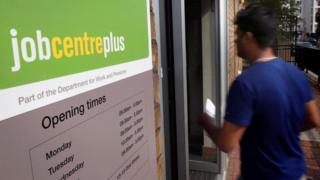 Grim: the most common word used by those reflecting on the latest Scottish economic data.
The job numbers could be worse, with unemployment on a downward trend, most recently at 5.1%.
But the most recent figures, for autumn, are worse than summer, when they could be a lot better. Across the whole of the UK, they are.
The British economy has been a job-creating dynamo as it clambered out of the Great Recession trench.
But much less so in Scotland.