What future for BBC Scotland?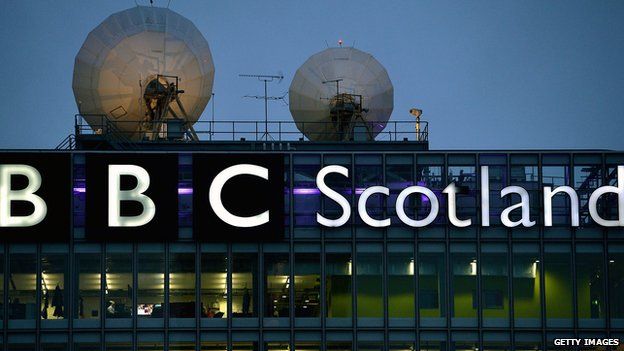 Scotland's media landscape is being bulldozed - transformed by digital technology, burgeoning choice, and quite a bit of politics - particularly as the future of the BBC is now in play.
The politics is also apparent in the newspaper sales figures for the first half of the year. Out this week, they show the average decline at more than 10% since the first half of last year, continuing the industry's painful downward trajectory.
Scotland on Sunday saw print sales fall more than 20%. It now has an average weekly sale of less than 25,000. It doesn't have its own staff any more, relying on a journalism pool shared with its stablemate, The Scotsman.
"SoS" is now being beaten by the only weekly "regional" paper to register a rise in print sales, according to the Audit Bureau of Circulation. The Sunday Herald looked to be on its last legs, but found a niche by backing the independence cause.
Approving "Yes" campaigners backed it, with a big lift in the back half of last year, from which it's fallen back, but still retained an average 29,000 weekly sales.