Brexit: sea of opportunity or discarded overboard?
25 October 2016

From the section

Scotland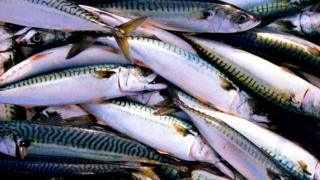 Fishermen ought to be pretty pleased. Theirs is one industry that got the result it wanted on 23 June.
No more Common Fisheries Policy. No more decisions on quota decided by a ministerial carve-up including several landlocked countries.
The plucky British skipper would push the giant Spanish armada corporation from the quayside, and claim back a colossal tonnage of catch quota.
However, it's not looking quite that simple. The industry is having to lobby vigorously to avoid being squeezed out of the picture in negotiations over future relations between the European Union and United Kingdom.
Bertie Armstrong of the Scottish Fishermen's Federation (SFF) was lobbying Brexit Secretary David Davis last Friday. It was the Commons' Scottish Affairs select committee on Monday. Then the UK Environment Secretary and Scottish ministers on Wednesday.
Read full article Brexit: sea of opportunity or discarded overboard?