Picking winners or backing losers?
23 January 2017

From the section

Scotland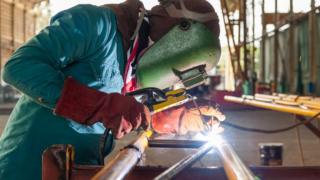 Industrial policy. You can see it as a re-heating of previous policies, and re-branding of existing priorities.
Or you can be more generous to Theresa May and her government, as she and it set out a 12-week consultation, seeing this as a process of asking the most fundamental questions about what kind of country the United Kingdom intends to be.
It's already been widely noted that the prime minister has broken with four decades of Conservative Party orthodoxy in saying that government should not step back.
She says it should step up to support business, at least where business can "self-organise" to lead change.
Robotics
What does that mean? There are choices here. Big choices. Potentially big trade-offs.