Spitting tax, splitting tacks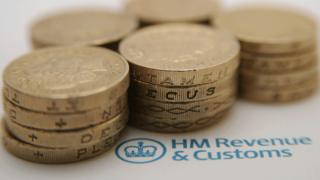 Who wins and who loses? It's not just about seats at Westminster. The question is about the power to vary tax rates.
"Varying" could take taxes down, but we're not hearing much about that happening.
Conservatives would like to lower them over the next parliament, but don't want deeper spending cuts to make them appear even more austere than George Osborne.
A significant contribution their tax commission has made is to suggest Scotland could have another tier of income tax, between the basic and higher rate, taxing some income at, say, 30%.
Depending how it is designed, that is most likely to affect those earning in the thirty and forty thousands zone. If it is not to increase tax on some, it will only apply to a new tranche of earnings over £42,400.