Brexit: bulls, bears and bulldogs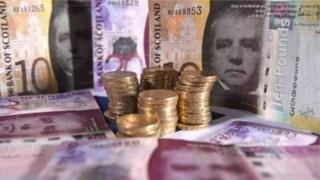 There's a mis-match between Scotland's economic performance so far this year, and the gathering gloom about the potential impact of Brexit.
In 2016, the economy actually contracted, according to official statistics. It wasn't technically a recession, but it was a very poor year.
The start of this year shows a growth spurt, yet other UK indicators through recent months are pointing to a slowdown in confidence, related to inflation and a whole lot of uncertainty.
The Fraser of Allander Institute, at Strathclyde University, has an update today on its regular analysis and forecast, which seeks to figure out how these apparently conflicting trends fit together.
The assessment of the 0.7% growth figure for the first three months of the year, when the expectation was of being at, or close to, zero, brings some health warnings about the numbers.