RBS: reach for your earplugs
28 October 2016

From the section

Scotland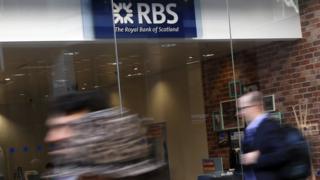 It's a familiar tale from RBS: everything's shipshape and cruising along nicely through choppy economic waters, except for the very nasty smell emanating from the bilges and that slight listing to starboard.
After eight years of this, any loss of less than a billion ceases to have much impact. But for one quarter, from July to September, an attributable loss of £469m should still hurt.
Yet huge losses are priced in. The share price has fallen less than 1%. At less than 200p, it's below half the level of two years ago, and even further below breakeven point for its main shareholder, the UK government.
Behind the latest figures are restructuring costs. They're going up. The restructure to spin off Williams & Glyn gets messier and more entangled. You'll recall, surely, that's the division RBS has been required to sell by the European Commission as a condition for being allowed all that government bail-out.
It is taking a further £500m from the full-year bottom line. And after all the effort to split it from the rest of RBS, there's a heavy hint that a buyer might want to take only part of it. That could be Clydesdale Bank, but RBS also hinted at others who might still be in the frame.