Where have all the jobs gone?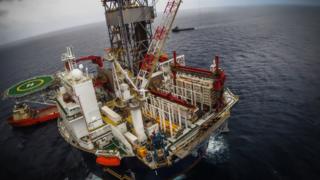 Brent crude has been flirting with the $50 mark, and the prospect of a further rise towards a sustainable level in the sixties dollar range.
The boss of Total, speaking to the BBC this week, gave a pithy insight into the market - that they used to think $100 per barrel was effectively a price floor, and now it feels more like there's a ceiling.
And yet neither is true, he added. The price goes up and down, no-one can be sure where and when.
While it stays under the $60 zone, there's a lot of adjustment still to go in the Scottish oil and gas sector, as we learned from the latest Aberdeen Chamber of Commerce survey.
It found nearly two-thirds of contractors reduced staffing in the past year. In the next year, 15% said they expected to boost hiring, but 30% said the cuts would go on.