Oil price: fluid, pumped up or sticky?
1 December 2016

From the section

Scotland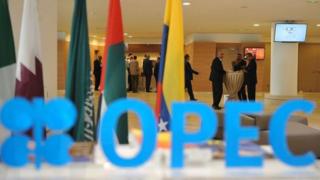 There's not much point in a cartel that doesn't collude. So after an eight-year gap since it last flexed its market muscle, Opec reassured at least itself that there's life in the old stitch-up yet.
The last two of these years have seen the 14 members of the Organisation of Petroleum Exporting Countries, with around 43% of world production, let their production levels fly free.
It was at the 2014 winter meeting at its Vienna headquarters, when the price had already been falling for five months, that Saudi Arabia made plain that it was going to keep pumping. The price could fall, and the devil take the hindmost.
The hindmost Riyadh had in mind were the US shale oil newcomers. Saudi wanted to push the price below the cost of American production, and regain its global market share.
Digging deep
That had some effect, but apparently because of hedged US sales contracts, it was a lot slower than Opec's leaders had anticipated.