Rummaging in the basement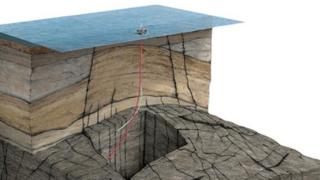 Hurricane Energy likes to make a bit of an impact. Why else name your oil prospects after RAF bombers and fighter aircraft?
Prospects are turning into finds, or what the industry likes to call "plays".
Hurricane now claims to have found more oil in the past 10 years in UK waters than any other company.
The secret to its success is not luck, but looking at rock formations where the others don't.
It's a reminder that this industry is one for niche players as well as the big majors, which are active extracting hydrocarbons from the Shiehallion and Foinaven fields not far from Hurricane's activities.