Holyrood: Down to business for the SNP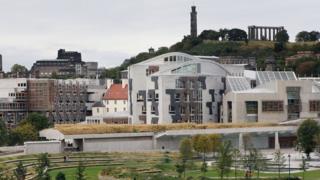 Let's give a big hand to the electorate. After an election campaign that was lacking somewhat in the lustre department, the result was anything but.
The SNP won big, but not big enough for a majority. Labour was knocked into third place by a Tory surge. Lib Dems were knocked into fifth place by the Greens.
Independent MSPs have been squeezed out as the fault line of, yes, independence is now clearly established as being a dominant factor in shaping the party system.
Getting knocked back into a minority may be disappointing for Nicola Sturgeon, but it should be no surprise. The system was chosen to make it almost impossible to achieve what the SNP achieved in 2011.
So this result was more "normal" - if you could conceive of any system being normal which has five parties in play, one of which gets nearly half the votes.