Brexit and Consequences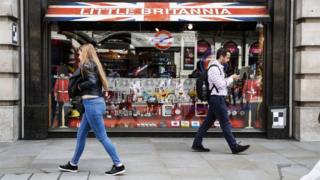 Quickly established as the dominant explanation for Thursday's referendum vote on European Union membership: the "leave" voters were largely from parts of the country and communities which feel left out of prosperity elsewhere.
Labour leader Jeremy Corbyn says they feel abandoned, left behind and ignored, often with low-wage, insecure jobs - symbolised by a Sports Direct warehouse on the site of a former coalmine.
The message for eight years, fuelled through the budget decisions taken by the UK government, has been that the people who caused the financial crash have not paid the price. Ordinary Joe has had to do so.
Well, two days in, and it seems the bankers are now paying the price. Moody's credit rating agency has warned that it could downgrade Britain's rating. It's on "negative watch", which is a prelude to a cut.
The agency is waiting to see how the politicians react. The longer the uncertainty continues about the conditions of Britain's exit, the more it will hit business and consumer confidence, and the more growth will be hit.