Diageo checks out of Gleneagles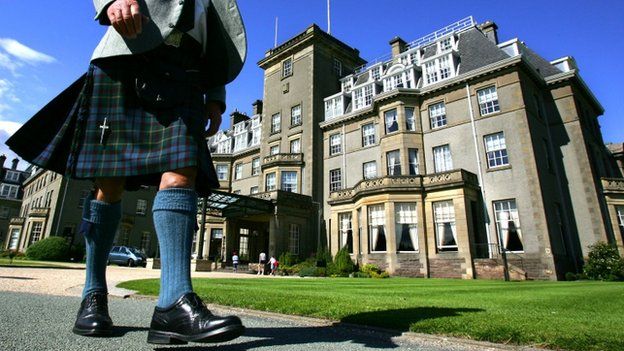 Gleneagles occupies a sizeable chunk of Perthshire, and uneven terrain between private opulence and national institution.
Others vie with it to be the best hotel in Scotland. None of them can touch it for being the best known.
Without a coastal links golf course, it's not on the circuit for the Open. But hosting the Ryder Cup last year was the kerrching factor that seems to have persuaded its owner to sell.
Diageo, with its predecessor companies, has owned Gleneagles for 31 years. It is currently investing heavily in its Scotch whisky assets, and fighting to boost its drink brands around the world.
That's a task which has become significantly tougher in the past couple of years. When it says that running a hotel is not its core business, it's not kidding. It tried to sell before, but failed to get the price it wanted. But post-Ryder, with the valuation seemingly running high, Diageo is checking out.
Summitry to gun dogs