Programmed for survival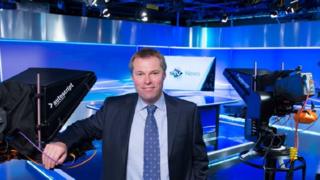 It's one thing for a chief executive to leave in his own time and on his own terms (and much rarer if the boss is a she).
It's really rare to do so after taking on a company that was not expected to last as long as a decade without succumbing to structural change or hostile takeover.
STV Group chief executive Rob Woodward's approach to the job he is standing down from after 10 years has appeared relaxed while very focused. He stripped away the remaining parts of what had been Scottish Media Group.
The company has stopped harking back to its launch, 60 years ago, when Scottish Television was described by its founding chairman as as "a licence to print money".
It had to become less of a couthy institution.