Brexit: Keep Calm and Negotiate
7 December 2016

From the section

Scotland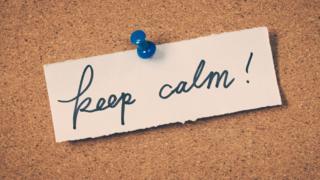 "Keep calm and negotiate": a Frenchman's play on that most British of slogans.
The over-exposed "keep calm and carry on" poster was intended for distribution if Nazi troops invaded Britain during the Second World War.
Michel Barnier, lead negotiator for the other 27 member states in Brexit talks, used it cheekily this week as a challenge to the British from across the Channel. The gauntlet was being thrown down. "We are ready," he said.
The inference, of course, is that Britain is not ready for talks, and nor does it appear very calm. But getting to the point where France's former commissioner can claim to have 27 countries lined up behind him is not a simple process either.
And it will require further diplomatic skills to keep them together - particularly while the British seek division.