Sluggish Scotland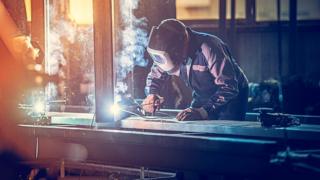 It's been a rough 10 years for the Scottish economy, as it has with others across Europe and beyond. Looking back to spring 2007, there has been growth of only 7%. That averages only 0.7% per year.
When you factor in the growing population, which helps drive growth, you find Gross Domestic Product (GDP, the measure of economic output) is just 2% higher per head than it was 10 years ago. That's just the average. Many households are significantly worse off.
With wage inflation now at the same level as price inflation, 2.3%, we are (again, on average) expected to get worse off again, in terms of reduced spending power. That's if we're not already doing so.
This sluggish decade is highlighted in the latest look back and look ahead by the Fraser of Allander Institute at Strathclyde University.
It's not a good reflection for the 10th anniversary of SNP in government, which it reaches in about six weeks - not when The Purpose around which the first administration was based, with a capital 'P', was to boost the growth rate.