Scotland's ledger lands with a thud
24 August 2016

From the section

Scotland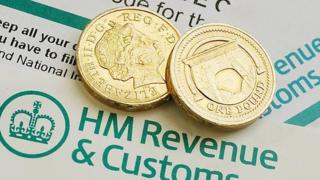 Fifteen billion quid. It's a very big number. So as the deficit calculated for government spending on and in Scotland last year, rounded up a bit, does it have much meaning?
Politically, yes. The big figure that leaps out of GERS - Government Expenditure and Revenue Scotland - fuels the debate about Scotland's constitutional future.
To one side, it makes Scotland's public spending habit look reliant on transfers within the UK. It needs that "pooling and sharing". To the other, it speaks of a failure to get the Scottish economy growing faster, and is a reminder of the failure to put oil revenues aside from the boom years.
While the numbers show how Scotland would have been placed if Alex Salmond had achieved his goal of independence by last March, it is not likely to be the deficit if Scotland were to use its powers over tax, spending and borrowing.
How might things be different with all the levers of economic power located in Edinburgh? That depends on how they're deployed, and whether the levers have the expected effect.