Brexit: The business view from Brussels
5 December 2016

From the section

Scotland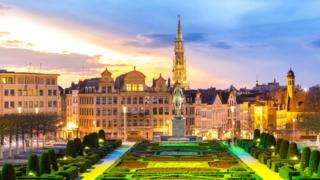 Europe's politicians can huff and puff. They can repeat the Brexit campaign's dire warnings about the cost of breaking up trade relations.
But when it comes down to it, the business preference for a soft deal will prevail over a hard Brexit, right?
Well, up to a point. There's no doubt that business will want its voice heard. And with the exception of some who want to poach finance business from the City of London, it would like to keep trade routes as open as possible. But not at any cost.
I've just returned from Belgium, where I wanted to find out how things look from the other side of next year's Brexit negotiating table.
What I found was that the voice of business sounds firmly in favour of maintaining the integrity of the single market.