Is your job a flexible friend or foe?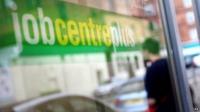 Something has gone surprisingly right about the jobs market. Even David Cameron is describing it as a "miracle" - generously ascribing to supernatural powers what other prime ministers might have claimed, at election time, as their own handiwork.
The most recent figures show 248,000 more people in work across the UK, when winter is compared with last autumn. At the same time, 76,000 fewer people were looking for work.
Scottish employment and unemployment has been quite closely aligned with that of the UK for much of the downturn, but this month's figures - from the December to February survey - looked rather less impressive. Unemployment rose by 9000 to 167,000, while a growth in the total labour market meant it was possible also for employment to rise, by a comparatively very modest 3000.
Underneath those figures, there's a lot of change afoot, and a lot of it is not going as right as the headlines - surprisingly or otherwise. So as these are the last figures before the Westminster general election, let's take a look at what the Office for National Statistics can tell us about what's been going on over the past five years. Be prepared for quite a lot of numbers.
Inactive and out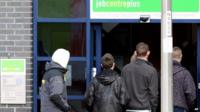 The number of Scots adults in the labour market has been growing, as it has for the whole UK. Partly, that reflects a more attractive set of options as the recovery takes hold. It probably also reflects squeezed household earnings, meaning that partners need to supplement the wages of a main earner.