North Sea oil: Falling off the cycle?
27 September 2016

From the section

Scotland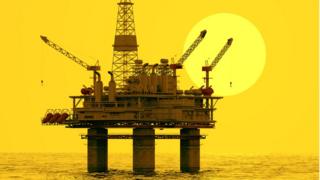 The global oil and gas industry will recover. That's for sure. The speed at which it does so partly depends on the informal meeting of the OPEC cartel in Algeria this week.
What is less clear is whether the UK's offshore oil industry will recover to anything like its previous position.
The latest assessment from the industry makes for some good news. Production is up for a second year.
It has adapted to the downturn by slashing the unit cost of producing the average barrel of oil from British waters, down from $29 to $16. That's expected to level out at $14 or $15.
That decline has come at a high price in terms of jobs, and the pay and conditions of those still in work.