Air pollution: invisible health threat
6 October 2015

From the section

Health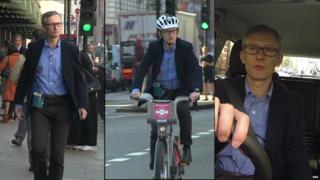 How safe is the air that we breathe? The VW diesel emissions scandal has highlighted the issue of air pollution.
The two pollutants which give most cause for concern are the toxic gas nitrogen dioxide (NO2) and particulate matter (PM2.5), particles so small they can be ingested deep into the lungs.
Earlier this year the UK's highest court ruled the government must take action to cut NO2 pollution. The UK has been in breach of EU limits for nitrogen dioxide for several years.
Last month the environment ministry DEFRA published a consultation on draft plans to improve air quality.
This places the emphasis on local authorities to improve air quality and would still see Greater London not meeting the required NO2 levels for another 10 years.