The tragic case of Charlie Gard
28 July 2017

From the section

Health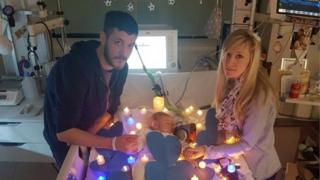 The protracted and bitter dispute over Charlie Gard began with the breakdown in the relationship of trust between doctors and parents.
When his medical team, with second opinions from several leading centres, decided that his brain damage was irreversible, they believed there was nothing that could help him.
That was six months ago, but they had no power to end Charlie's life support without the backing of his parents.
That meant Great Ormond Street Hospital had to apply to the courts.
A succession of judges ruled it was in Charlie's best interests to die, because he may be suffering and the proposed experimental treatment in the United States was "futile".