Rapid tests 'would cut antibiotic use'
23 October 2015

From the section

Health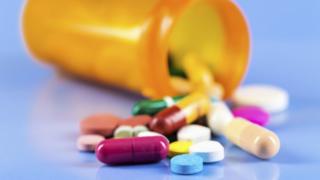 Rapid diagnostic tests are urgently needed to help doctors know which patients need antibiotics, a report says.
The Review on Antimicrobial Resistance calls for tests to indentify viral and bacterial infections.
Only bacterial infections respond to antibiotics.
The review team said such tests could end "just in case" prescribing which sees a huge proportion of antibiotics used needlessly.
The review was set up last year by the Prime Minister David Cameron, who warned the world risked being plunged back into the Dark Ages of medicine by the overuse of antibiotics.