Greek debt crisis: A country on the brink
28 June 2015

From the section

Europe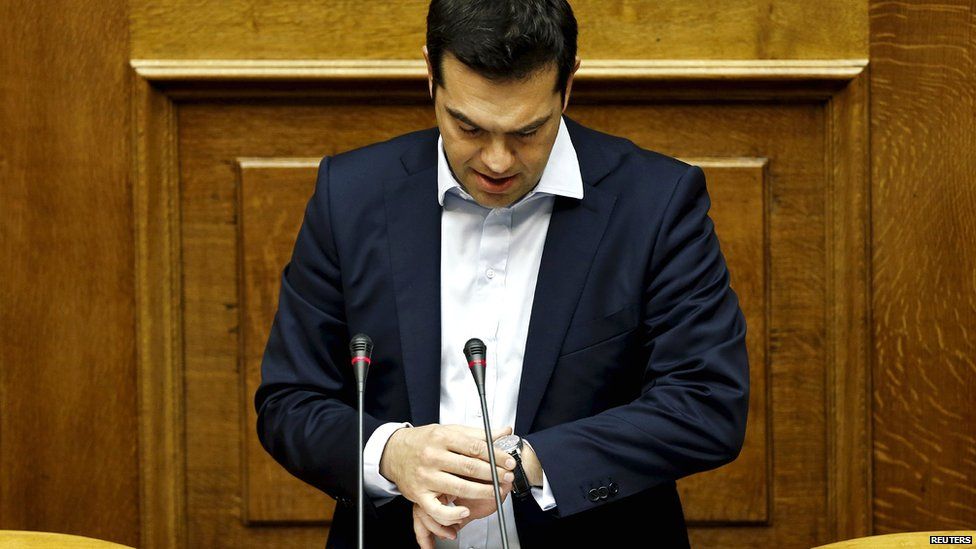 The eurozone is facing its gravest crisis in its 16-year history. Greece is on the verge of defaulting.
Almost certainly it will fail to repay a loan to the International Monetary Fund (IMF) on Tuesday. The risk of Greece leaving the eurozone has increased significantly. Both Europe and Greece have entered a period of turbulence with neither side in control of events.
Neither the government in Athens nor Europe's leaders are in a position of their choosing. The past few weeks and months are a story of stubbornness and grandstanding. Above all it has been a failure to reconcile two narratives.
After the election in January which brought the radical left party Syriza to power, Europe's leaders were determined that the new Greek government should live up to the commitments agreed by the previous administration.
Europe wanted to send a message that the eurozone could not be buffeted by elections and the popular vote. They also were worried that populist parties elsewhere in Europe could demand an easing of austerity and the eurozone's rules.