Europe in disarray over migrants
2 September 2015

From the section

Europe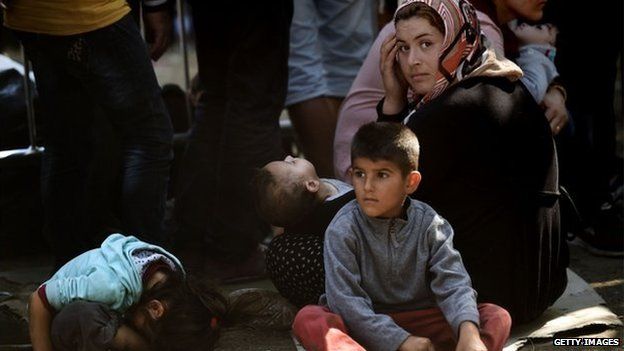 For much of the past five years, Europe has been on edge; the crisis in the eurozone was seen as threatening the entire European project.
Leaders lined up to warn that: "If the euro fails, then Europe fails."
Now, in a brief passage of time, everything has changed.
German Chancellor Angela Merkel says the migrant crisis "will challenge us far more than Greece and the stability of the euro".
In Europe, the largest numbers of refugees is on the move since the aftermath of World War Two. An estimated 3,000 people a day are trying to make their future in Europe.