The message from the US presidential campaign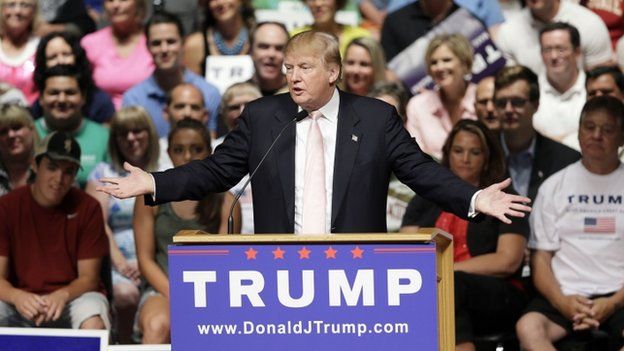 American presidential politics do not pause for summer. They are in full roll: an incessant drumbeat of speeches, bites and clips all scrabbling for attention.
For the Republicans, there is an all-important August debate. And for all the candidates, Iowa and its caucuses lie just over the near horizon.
Fresh from European and British politics, it is always interesting to gauge the message from America. What do its potential leaders believe is the zeitgeist?
The media is consumed by the harlequinade of Donald Trump, who inhabits a political rough-house where insults are freely traded. Mexican immigrants are decried as rapists and drug dealers, and he is happy to scrap with John McCain and his record as a prisoner of war.
There is no big idea. Mr Trump has suggested building a fence or part of a fence along the Mexican border. His narrative is his own success story. His pitch amounts to: "Back me because I made oodles of money, and that qualifies me to make America great again."
Read full article The message from the US presidential campaign