Greek debt crisis: Tsipras and his Greek gamble
1 July 2015

From the section

Europe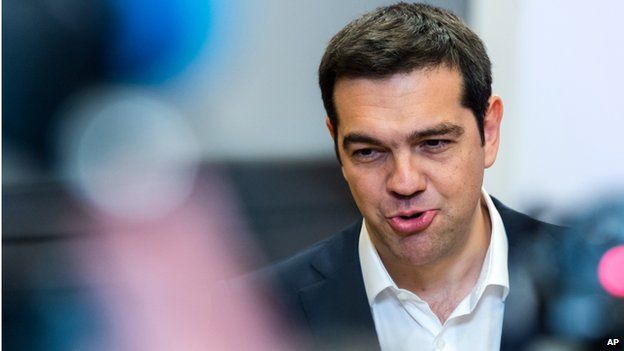 In making his calculations, the Greek Prime Minister, Alexis Tsipras, should be under no illusions - the rest of the eurozone wants him out.
When he unexpectedly sprung a referendum on his European partners, they were outraged and quickly ended negotiations.
Now, in places such as Berlin, Madrid and Helsinki, they spy an opportunity to rid themselves of a troublesome leader.
In Sunday's referendum, the rest of the eurozone are not bystanders - they intend to shape and influence the outcome.
It is a game they have played before.
Read full article Greek debt crisis: Tsipras and his Greek gamble