Canada: The different voice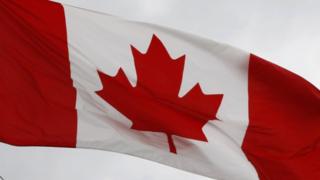 The anti-establishment caravan rolls on. Donald Trump surges in the polls - he's ahead in the key battleground states of Ohio and Florida. In Germany, the anti-immigration party the AFD hurts Angela Merkel once again - this time in Berlin.
In France, the far right party of Marine Le Pen tops some polls, while support for the socialist President Francois Hollande scarcely reaches double figures, while the anti-immigration Sweden Democrats, despite its dubious roots, is enjoying record popularity.
In the West, liberal democracy is facing a grave challenge. At a time of anger with the elites, the centre-left is struggling to define its purpose or find a narrative.
It lacks confidence with its voice stilled - except in Canada.
As the United States stands on the verge of embracing Donald Trump's anti-establishment cry, its neighbour to the north has emerged as a champion of liberalism.